Asics Gel Kayano


* example color combinations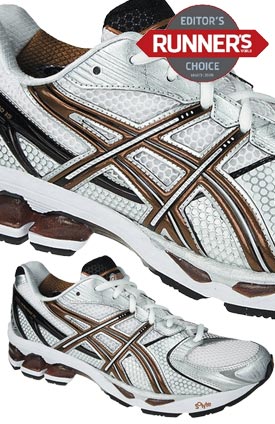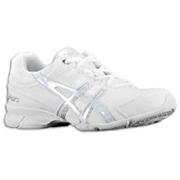 Be the first to Review

Maximum feature, maximum support running shoe that can really clock some miles
Breezy open mesh uppers with strong, supportive overlays
FluidFit tech combines multi-directional stretch mesh with stretch reinforcements which adapt to the foot for fantastic fit
Heel Clutching System - an exoskeletal heel counter that promotes an improved fit with maximum support
Breathable fabric lining for healthy and comfy feeling
Molded foam insole for underfoot cushioning
Plush tongue and collar for added comfort
IGS Impact Guidance System employs complimentary components to enhance natural gait from heel strike through toeoff
FluidRide midsole technology creates an awesome combination of energy return and cushioning while keeping it light
Dynamic DuoMax System increases stability and support with reduced weight and enhanced platform comfort.
Gel cushioning systems in the front and back work together to combat impacting shock and allow the foot to move smoothly throughout the gait
AHAR Asics High Ab
Brand Bestsellers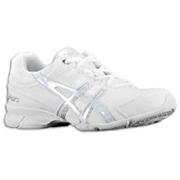 Asics Gel Kayano
35 models from $56.94
---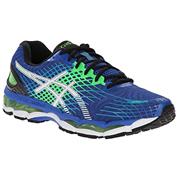 Asics Gel Nimbus
21 models from $74.95
---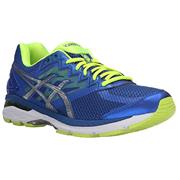 Asics GT 2000
25 models from $44.96
---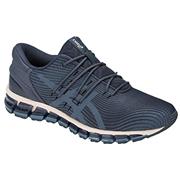 Asics Gel Quantum 360
22 models from $96.00
---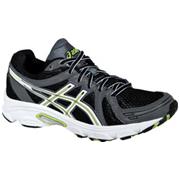 Asics Gel Excite
10 colors from $35.06
---
Asics Gel Kayano

Select Model
35

Models Available
from $97.97

Gel Kayano 22 (Black/Onyx/Silver)

from $74.95

Gel Kayano 22 (Carbon/Black/Silver)

from $99.95

Gel Kayano 22 (Charcoal/Silver/Lime)

from $92.25

Gel Kayano 22 (Flash Yellow/Black/Silver)

from $74.99

Gel Kayano 22 (Mediterranean/Black/Silver)

from $74.95

Gel Kayano 22 (Onyx/Silver/Charcoal)

from $97.90

Gel Kayano 22 (Silver Grey/Ocean Depth/Sky Captain)

from $81.00

Gel Kayano 22 (Silver/Black/Gold)

from $169.98

Gel Kayano 22 (Silver/True Blue/Black)

from $94.96

Gel Kayano 22 (Storm/Silver/Orange)

from $94.90

Gel Kayano 22 Lite Show (Carbon/Silver/Cherry Tomato)

from $109.50

Gel Kayano 23 (Black/Onyx/Carbon)

from $74.95

Gel Kayano 23 (Black/Silver/Safety Yellow)

from $99.95

Gel Kayano 23 (Flame Orange/Black/Safety Yellow)

from $89.95

Gel Kayano 23 (Mid Grey/White/Carbon)

from $84.95

Gel Kayano 23 (Poseidon/Flame Orange/Blue Jewel)

from $63.98

Gel Kayano 23 (Silver/Imperial/Black)

from $119.99

Gel Kayano 23 (Steel/Copper/Black)

from $72.99

Gel Kayano 23 (Thunder Blue/Safety Yellow/Indigo Blue)

from $89.95

Gel Kayano 23 (Vermillion/Black/Silver)

from $73.54

Gel Kayano 23 (White/Snow/Silver)

from $90.70

Gel Kayano 23 Lite Show (Carbon/Silver/Reflective)

from $71.97

Gel Kayano 23 Lite Show (Rioja Red/Black/Sulphur Spring)

from $152.99

Gel Kayano 23 NYC (Twenty/Six/Two)

from $87.98

Gel Kayano 24 (Black/Green Gecko/Phantom)

from $94.90

Gel Kayano 24 (Black/Phantom/White)

from $99.95

Gel Kayano 24 (Dark Forest/Black/Safety Yellow)

from $94.90

Gel Kayano 24 (Dark Grey/Black/Fiery Red)

from $93.95

Gel Kayano 24 (Directoire Blue/Peacoat/Hot Orange)

from $119.84

Gel Kayano 24 (Ink Blue/Black/Safety Yellow)

from $83.30

Gel Kayano 24 (Silver/Black/Mid Grey)

from $94.90

Gel Kayano 24 (Smoke Blue/Smoke Blue/Dark Blue)

from $99.95

Gel Kayano 24 (Sulphur/Black/White)

from $99.91

Gel Kayano 24 (Victoria Blue/Indigo Blue/White)

from $159.95

Gel Kayano 24 Lite Show (Phantom/Black/Reflective)
Asics Gel Kayano Review
The reknowned GEL-Kayano series celebrates its 20th anniversary in style with hi-tech updates its insides and outsides. This party gets started with new FluidFit™ upper and FluidRide™ midsole, creating an exlempary fit and feel that keeps the Asics Gel Kayano ahead of its time. This is a quintessential running shoe which won't mind if you log the miles, and will help you if your feet tend to pronate.
The Kayano's excellent combination of cushioning and stability will cradle your feet, especially with the newest edition's more personalized fit. In addition to FluidFit and FluidRide customizing technologies, the Gel Kayano deploys a Heel Clutching System to make sure your ride is roomy, yet secure. This trainer is designed to optimize stride whatever your natural gait is, and give whatever energy returns that can be gained from its bouncy cushion and FluidRide structure.
If you want a proven winner that will stride with you mile after mile, shop Asics. This brand suits so many types of runners and the Gel Kayano might well be your perfect partner boasting fitter fits and snappier bounce than ever!