Asics Gel Nimbus


* example color combinations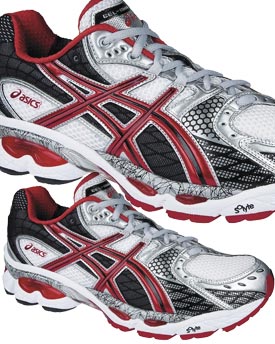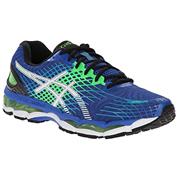 Be the first to Review

Mens lightweight neutral running shoes
Biomorphic Fit® upper design with air mesh and faux leather
Discrete Eyelet® lacing system for a personalized fit
Added stability from the Heel Clutch System®
Cushioning anti microbial ComforDry® sockliner
Shock absorbing front and rear foot GEL® Cushioning System
Durable Solyte® midsole
Supportive Trusstic System®
Efficient foot function from the addition of the Space Trusstic® system
Impact Guidance System®
Guidance Line® for increased efficiency
lightweight DuoSole® outsole for great traction
High Abrasion Resistant rubber at contact areas of sole and forefoot
Brand Bestsellers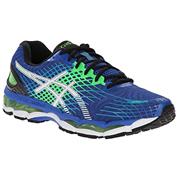 Asics Gel Nimbus
22 models from $74.99
---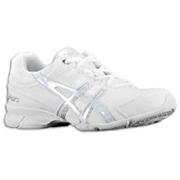 Asics Gel Kayano
35 models from $59.96
---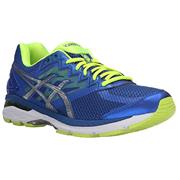 Asics GT 2000
26 models from $57.99
---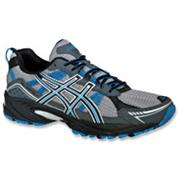 Asics Gel Venture
19 models from $39.95
---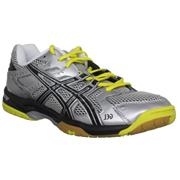 Asics Gel Rocket
6 models from $52.76
---
Asics Gel Nimbus

Select Model
22

Models Available
from $83.55

Gel Nimbus 15 Black/Lightning/Onyx

from $109.95

Gel Nimbus 15 Storm/Black/Flash Orange

from $97.99

Gel Nimbus 18 Black/Silver/Carbon

from $98.96

Gel Nimbus 18 Black/White/Island Blue

from $82.99

Gel Nimbus 18 Electric Blue/Hot Orange/Black

from $74.99

Gel Nimbus 18 Poseidon/Dark Sapphire/Koi

from $119.94

Gel Nimbus 18 Racing Red/Black/Silver

from $89.90

Gel Nimbus 18 Silver/Ink/Flash Yellow

from $99.00

Gel Nimbus 19 Black/Safety Yellow/Silver

from $88.82

Gel Nimbus 19 Black/Vermillion/Silver

from $78.74

Gel Nimbus 19 Carbon/White/Silver

from $86.45

Gel Nimbus 19 Diva Blue/White/Indigo Blue

from $74.66

Gel Nimbus 19 Glacier Grey/Silver/White

from $84.99

Gel Nimbus 19 Indigo Blue/Safety Yellow/Electric Blue

from $81.82

Gel Nimbus 19 Lite-Show Indigo Blue/Directoire Blue/Reflective

from $87.90

Gel Nimbus 19 Peacoat/Red Clay/Peacoat

from $159.95

Gel Nimbus 20 Black/Black/Carbon

from $159.95

Gel Nimbus 20 Black/White/Carbon

from $159.95

Gel Nimbus 20 Carbon/Black/Silver

from $159.00

Gel Nimbus 20 Indigo Blue/Indigo Blue/Fiery Red

from $159.95

Gel Nimbus 20 Island Blue/White/Black

from $159.95

Gel Nimbus 20 Sulphur Spring/Black/White
Asics Gel Nimbus Review
The Gel Nimbus from Asics is one of their most popular running shoes, with new models being launched with excellent technical specifications to create a smooth and cushioned run.
Boasting a sleek profile and lightweight design, the supportive Gel Nimbus offers a stable and cushioning ride for all gaits. The air mesh and synthetic leather upper is created with Asics Biomorphic Fit® technology, to improve fit and reduce loading and irritation and the addition of 3m Reflective fabric adds a safety element to the design. For a secure and customized fit this running shoe features Discrete Eyelet®, a lacing system with independently placed eyelets that even out the tension across the foot for a comfortable fit, whilst the Heel Clutch System® improves the fit further.
To keep the foot dry and fresh during the run, the Asics Gel Nimbus features a cushioning two layer ComforDry® sockliner with anti-microbial properties, whilst the GEL® Cushioning System absorbs shocks at the rear and front of the shoe. A lightweight Solyte® midsole improves durability and cushions, and under this lies the Trusstic System® which improves arch support and torsion stability. The Space Trusstic System® creates a pocket between both of these areas to create a more efficient foot function to get the most out of your run. Other exceptional technology found within the Gel Nimbus include the Impact Guidance System® and Guidance Line® which enhances the foots natural gait and efficiency. If that's not enough, there's also the DuoSole® lightweight outer sole with ASICS High Abrasion Resistant rubber for excellent durability and traction.
Achieve outstanding performance time and time again and choose a pair of Asics Gel Nimbus mens running shoes for excellent stability, a customized fit and cushioned comfort.