Brooks Transcend


* example color combinations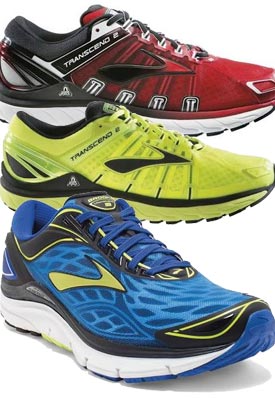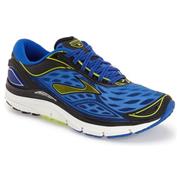 Be the first to Review

A combination cushion and support running shoe
Great performance no matter your weight or running pace
Breathable Element mesh upper with thin synthetic overlays
Plush tongue and collar
Supremely comfortable molded foam footbed
BioMoGo Super DNA midsole delivers maximum cushioning
Guide Rails built into sole enhance support
HPR Plus rubber creates super durable outsole
IDEAL Pressure Zones evenly disperse impact
8mm Differential
Ideal for neutral to moderate pronators, medium to flat arches
Brand Bestsellers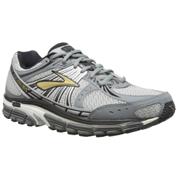 Brooks Beast
9 models from $34.99
---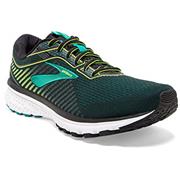 Brooks Ghost
19 models from $92.99
---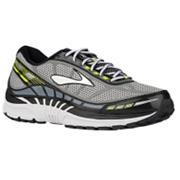 Brooks DYAD
5 models from $79.99
---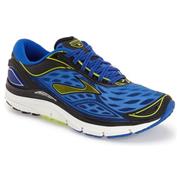 Brooks Transcend
10 models from $92.99
---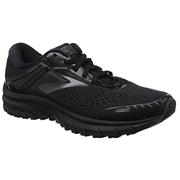 Brooks Adrenaline GTS
17 models from $70.99
---
Brooks Transcend

Select Model
10

Models Available
from $101.07

(1) Fiery Coral/Silver/Black

from $169.95

(3) Anthracite/Peacoat/Silver/Blue

from $153.85

(3) Electric Blue/Lime Punch/Black

from $92.99

(3) Metallic Charcoal/Black/Nightlife

from $99.99

(3) Silver/Orange Popsicle/High Risk Red

from $126.00

(4) Black/Anthracite/Toreador

from $119.95

(4) Black/Electric Blue/Silver

from $108.00

(4) Blue/Black/High Risk Red

from $159.95

(5) Blue/Orange/White

from $159.95

(5) Ebony/Black/Red
Brooks Transcend Review
Transcend your pronation issues with the supremely soft but never mushy Brooks Transcend running shoe. One of the most cushioned styles from Brooks, the Transcend debuted in a special promotional box shaped like a spaceship. We think their idea is that running in this shoe is the closest you'll come to having no gravity. Transcend is also big, like maybe a moon boot, which I'm sure is not the association they wanted to make. But don't be afraid of that...the footprint is large but Brooks Transcend doesn't feel or run like a bulky shoe, and the idea behind the width of the sole is to add a stability to the running process.
Transcend trainers are enhanced with all the best Brooks technology. Super DNA midsole delivers a soft and adaptive cushioning system. It's made from non-Newtonian material, which means that Brooks developed a solid that behaves a bit like a liquid. Each little tiny molecule of the midsole will respond to your personal weight and movements, and will disperse pressure and push back creating a resilient energy return. IDEAL Pressure Zones help evenly disperse impact, while the Guide Rails that frame the outside of the sole keep your body aligned in its natural motion path. Rounded heel design ensures a centered landing, and the segmented Crash Pad outsole aids in perfect heel-to-toe transitioning.
This shoe is a neutral run, and you don't need to tend to pronation to enjoy its benefits. The Transcend can hold up to bigger runners mile after mile. Brooks Transcend has one of the most comfortable ergo footbeds on the market. The top cloth is buttery smooth, with compressed foam construction. Having it helps in giving a great first line of cushioning, which is great for lower speeds. Then the midsole takes over and WHEE you will get that floaty Super DNA cushion *experience*.
The uppers are made of laser cut mesh and close with a traditional lacing system for a nice individual fit. Breathable and comfortable, let Brooks Transcend ease you into a plus