Easy Spirit Traveltime


* example color combinations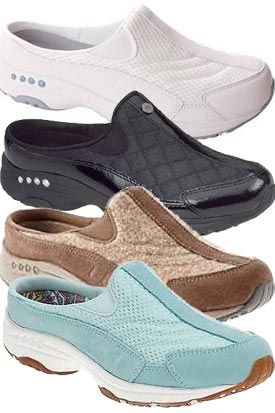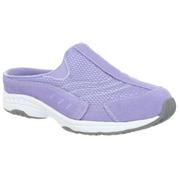 Be the first to Review

Extra comfortable slip on mule for walking or light activity
Uppers are leather and mesh fabric, suede and mesh, or synthetic and mesh, depending on color
Closed toe, open back, with 1 inch heel cup
Ergonomically sculpted insole which can accommodate orthotics
Soft breathable lining
EVA midsole which is shaped for comfort
100% rubber treaded sole for great durability and traction
Brand Bestsellers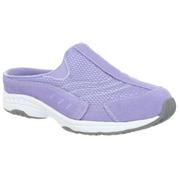 Easy Spirit Traveltime
56 colors from $27.99
---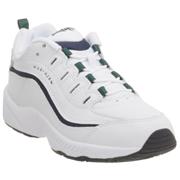 Easy Spirit Romy
11 colors from $39.91
---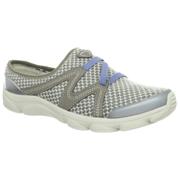 Easy Spirit Riptide
from $89.99
---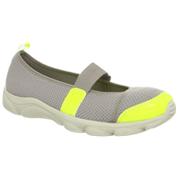 Easy Spirit Renovate
from $34.00
---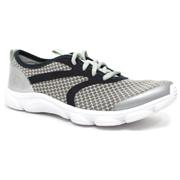 Easy Spirit Reinvent
from $47.40
---
Easy Spirit Traveltime

Select Color
56

Colors Available
from $59.95

All Black Leather

from $41.99

Black Glitter

from $31.64

Black Multi Graphic

from $31.27

Black Quilted

from $43.99

Black Softy Suede

from $47.99

Black/Black

from $47.02

Black/Black Leather

from $31.64

Black/Black Multi

from $34.95

Black/Black Suede

from $64.99

Black/Black/Brown Multi

from $41.84

Black/White

from $48.73

Blue Navy

from $43.99

Blue/Multi

from $68.95

Bone

from $28.88

Dark Brown

from $57.61

Dark Brown Combo

from $38.00

Dark Brown/Multi

from $27.99

Dark Taupe

from $27.99

Dark Taupe/Dark Taupe

from $48.73

Denim Floral

from $68.95

Dk Brown Suede

from $43.99

Fawn Softy Suede

from $68.95

Gold

from $68.95

Ivory

from $43.99

Kangaroo

from $69.00

Light Blue/Light Blue

from $34.95

Light Grey/Light Grey

from $34.95

Light Grey/Light Grey Suede

from $55.20

Light Heathered Gray/Pastel Grey

from $68.95

Medium Blue

from $69.99

Medium Blue/Light Blue

from $56.00

Medium Brown/Dark Taupe Leather

from $56.00

Medium Brown/Medium Brown

from $68.95

Medium Red

from $54.00

Natural/Natural

from $40.26

Natural/White

from $51.77

Navy Multi

from $48.73

Navy/Blue Multi

from $68.95

Navy/Dark Blue

from $34.99

Navy/White

from $43.99

New Olive/Green

from $43.99

Night Pewter

from $43.99

Night Pewter Pearlized Sheep/Nappa Leather

from $41.99

Olive/Multi

from $52.46

Pewter

from $49.14

Pink Floral

from $59.99

Purple

from $64.99

Silver

from $43.99

Stout/Yellow

from $34.95

White

from $55.20

White Floral

from $51.71

White/Dark Green

from $41.60

White/Light Blue

from $79.95

White/Orange

from $48.70

White/Pink

from $43.99

Yellow/Multi
Easy Spirit Traveltime Review
Mile after mile, whether you're in the sky or on land, the Easy Spirit Traveltime mule keeps you cushioned and comfortable.
Many of us wish the TSA would quit with the shoes off rule, but it is a reality of modern travel. Easy Spirit comes to the rescue with a shoe that has all the comfort of a good sneaker or walking shoe, but you can just slip it on or off without fuss or bending down to untie your shoes. Slide into Travel Time and rest your tootsies in the sculpted insoles, which are removable. They provide a great level of impact absorption. Padded midsoles keep that sneaker pep, and a durable rubber outsole provides great traction. They seem like they might be slippers because they feel that good, but the Easy Spirit Traveltime is built for all kinds of surfaces. Deep heel cup keeps this clog shoe securely centered on the foot despite its open back.
This women's Traveltime mule is one of the most popular slip on shoes for women, garnering rave reviews from satisfied customers all over the globe. Now they come in even more colorways than ever, so there's something for everyone's casual days. Don't worry about walking or travel any longer- slip on the Easy Spirit Traveltime and get going!