Salomon Speedcross


* example color combinations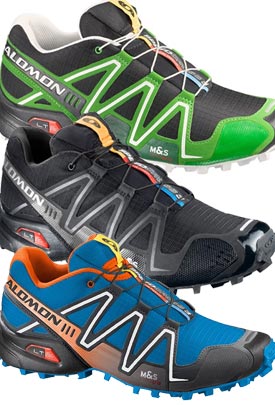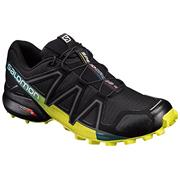 Write your own review

Read the Reviews
Breathable anti-debris mesh upper with water-resistant synthetic overlays
Quicklace™ system ensures a secure fit -- pull, lock the toggle, and go!
Sensifit™ design cradles feet for a precise non-slipping fit
Protective toe caps resist abrasion
Quick-drying nylon lining wicks moisture away from foot
Ortholite® footbed which can be removed
Midsoles made of dual-density EVA padding keep cushioning through entire gait cycle
Winter Contagrip® rubber outsoles with multidirectional lugs and sticky rubber
Reflective bits for visibility
Brand Bestsellers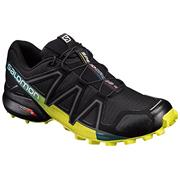 Salomon Speedcross
26 models from $86.99
---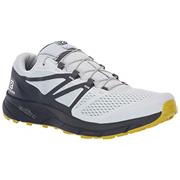 Salomon Sense Ride
from $80.00
---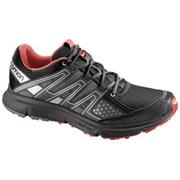 Salomon XR Shift
from $102.82
---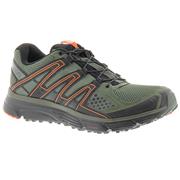 Salomon X-Mission 3
from $58.48
---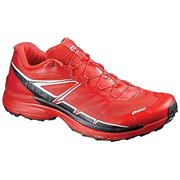 Salomon S-Lab Wings
from $134.95
---
Salomon Speedcross

Select Model
26

Models Available
from $119.95

S-Lab Speedcross (Black/Racing Red)

from $117.99

Speedcross 3 (Black/Black/Silver Metallic-X)

from $109.95

Speedcross 3 (Dark Cloud/Black/Light Onix)

from $99.95

Speedcross 3 CS (Deep Blue/Black/G Blue)

from $129.95

Speedcross 3 GTX (Black/Yellow)

from $89.95

Speedcross 4 (Black/Black/Black Metallic)

from $97.46

Speedcross 4 (Black/Everglade/Sulphur Spring)

from $167.00

Speedcross 4 (Blue Yonder/Black/Lava Orange)

from $117.99

Speedcross 4 (Dark Cloud/Black/Pearl Grey)

from $117.99

Speedcross 4 (Lime Green/Nautical Blue/Hawaiian Ocean)

from $124.95

Speedcross 4 (North Atlantic/Black/Scarlet Ibis)

from $97.46

Speedcross 4 (Poseidon/Hawaiian Surf/Fiery Red)

from $119.99

Speedcross 4 (Radiant Red/Black/Corona Yellow)

from $129.95

Speedcross 4 (Slateblue/Black/Blue Yonder)

from $109.99

Speedcross 4 CS (Autobahn/Detroit/Orange Rust)

from $109.95

Speedcross 4 CS (Black/Magnet/Red Dahlia)

from $144.95

Speedcross 4 CS (Mykonos Blue)

from $92.46

Speedcross 4 CS (Shadow/Black/Hawaiian Sunset)

from $109.00

Speedcross 4 GTX (Black/Black/Silver Metallic-X)

from $159.90

Speedcross 4 GTX (Medieval Blue)

from $119.00

Speedcross 4 GTX (Slateblue/Blue Depth/Corona Yellow)

from $149.95

Speedcross Pro 2 (Black/Barbados Cherry/Black)

from $86.99

Speedcross Pro 2 (Surf the Web/Lime Green/Black)

from $99.99

Speedcross Vario 2 (Black/Black/Silver Metallic-X

from $110.00

Speedcross Vario 2 (Black/North Atlantic/Scarlet Ibis)

from $109.95

Speedcross Vario 2 (Navy Blazer/Nautical Blue/Lime Punch)
Salomon Speedcross Review
Salomon trail running shoes are some of the most popular in the world, and even moreso in Europe, where mountain races and general running tend toward steeper terrain than in the Americas. Salomon shoes are built strong enough for the most technical terrain, and the men's Salomon Speedcross 3 running shoe is no exception. This is a shoe designed for tough mountain areas, and where they are concerned, it's hard to find a shoe that will outperform this one. The traction is superb and also well-suited to cold icy winter runs. The Salomon Speedcross 3 is cheaper than the majority of Salomon's product line, their Jack or Jane of-all-trades for trail running so to speak. It is extremely durable and will last for ages, making it an excellent value for the money.
The Salomon Speedcross 3 design consists of a super durable mesh upper with thick overlays, usually in standout color combinations. It is a cushioned and comfortable ride, making it a good shoe for greater mileage or more time on feet. For its type of shoe, the heel cushioning in particular is excellent, absorbing shock in the heel and helping with downhill descents. The men's Speedcross 3 straddles the line nicely between breathability (mesh) and protection (hefty overlay sides). This shoe does not have a rockplate underfoot, but its mega cushioning helps with underfoot protection. Significantly large pointed lugs on the sole offer stellar traction made for dirt, mud, rocks, snow, ice. The sole made of Contragrip rubber is soft and slightly "sticky" which really helps if you've got rock or even ice underfoot. At 12.15 ounces, the latest men's Speedcross is light in relation to the level of performance they give.
Salomon Speedcross

CUSTOMER REVIEWS

Overall Score:

1

reviews
out of 5 based on
Write your own Review

out of 5 stars
Salomon Speedcross
Reviewer:

Yanger Pongen
Location:

india
Aug 17, 2016
Hail Salomon
i have been wearing Salomon for the past 8 years and never wore another brand- Instead gave away all the other brands - but Salomon. I will wear only and only Salomon till I Die. FYI flat footed people need not buy.